Salalah Ecosystem
Salalah sits at the crossroads of USD 2.5tn global trade flows and offers the opportunity for businesses to gain a competitive advantage...
AT THE CROSSROADS OF GLOBAL TRADE ROUTES:
Located on the ocean routes connecting South and East Asia with Europe, North Africa and the Americas, and the upper Gulf with East Africa
Extensive connectivity through global shipping hub Port of Salalah
Benefiting from favourable climate
IN A FAVOURABLE POLITICAL CLIMATE:
Neutrality in regional conflicts makes Oman a unique access point to the region
Part of GCC trade agreements, FTA with the USA
Ongoing extensive reforms to facilitate ease of doing business
WITH FACILITIES THAT MAKE IT EASY TO LEVERAGE THEM.
3rd largest port in the GCC and the largest port of Oman
2nd most efficient port in the world
50+ direct connections
High-quality office space, warehousing and developed land
0% corporate tax and 0% customs duties
100% foreign ownership and no minimum capital requirements
State-of-the-art infrastructure, with excellent location for both tourism and airfreight purposes
Ability to handle both narrow-and wide-body aircraft
Proximity to other Ecosystem assets
Four days shorter ocean time compared to Jebel Ali, Abu Dhabi and Qatar
High potential to become a strong regional player in key growth markets

Yemen
Horn of Africa
East Africa
South Asia

Good fit with target market import

Basic commodities, which Salalah is ready to serve already today
Overlap with current Omani exports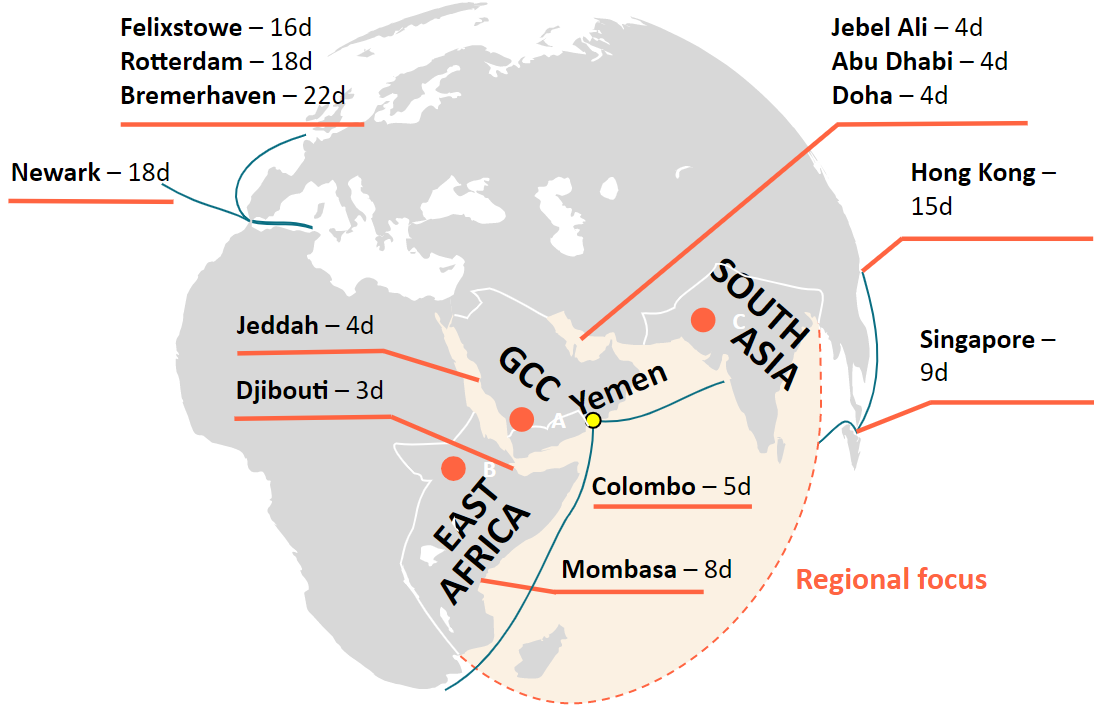 WE EMPOWER MULTIMODAL FLEXIBILITY…
Salalah Free Zone is situated adjacent to Salalah Port
100% foreign ownership with Intellectual property protection
Zero import or re-export duties and 30 years corporation tax-free
2.5 per cent cargo inspection rate andshipment customs clearances at all ports within 21 minutes
A dedicated sea-air customs bonded corridor, connecting a sea-air box within 2 hours of discharge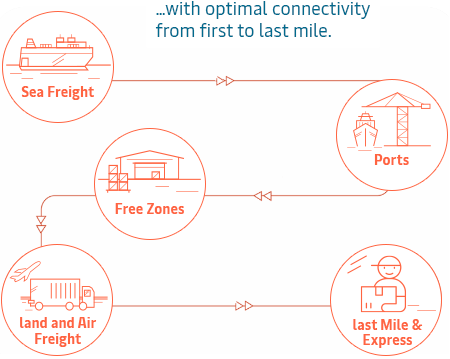 UNLOCKING EASE OF DOING BUSINESS
As an essential global gateway and regional growth hub, we offer a one-of-a-kind mosaic of connections, services and solutions at the click of a mouse. We are a vital partner in unlocking ease for you and your customers, enabling you to optimize your costs of operation by offering:
Easy access to emerging markets like Yemen and grasp supply chain opportunities
Minimizing costs and maximizing benefits: facilitating the lowest sea transport costs towards 40% of vital global ports - and the most competitive export costs in the region.
A digital one-stop-shop allows you to explore and order services, book gates or pay online, saving you time and money.
A support team that resolves any issue in 24 hours.
UNLOCKING OPTIMAL FLEXIBILITY
With our offering in marine services, storage & digital solutions, we have what it takes to lift, store and connect your cargo – as well as give you full access, visibility and control over your cargo's journey. We offer flexibility by offering:
Growing connectivity , with sea, land and air connections - shortening your average transit time
Warehousing solutions, including CFC and LCL operations
Online services: allowing you to accelerate or enhance your cargo's journey
A range of top-notch shipping lines to collaborate with – with new services added every year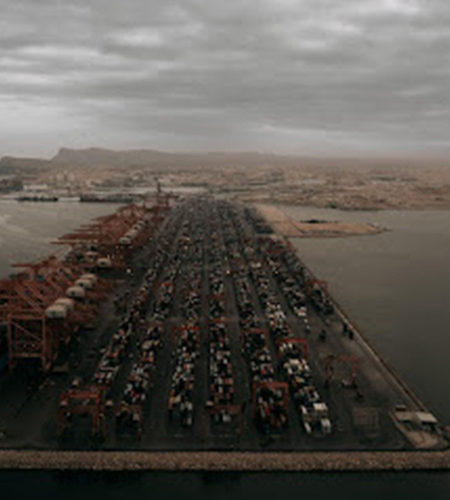 UNLOCKING PACE
Shorter transit times and fewer disruptions on global trade routes due to our strategic location, but also fast connections between sea and road – fuelled by intelligent solutions that drive the efficiency in planning and handling your cargo's journey throughout our port. By offering:
Shorter transit time compared to other ports in the region
Fast connections between sea and road with:
An unparalleled Truck Turn Time with no congestion and zero idle truck costs
The most efficient big port in the world – with world-class productivity and constantly reducing customer idle time.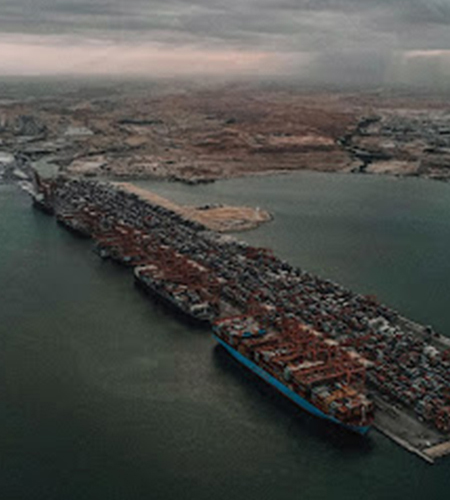 Our connectivity via sea reduces transit time significantly…